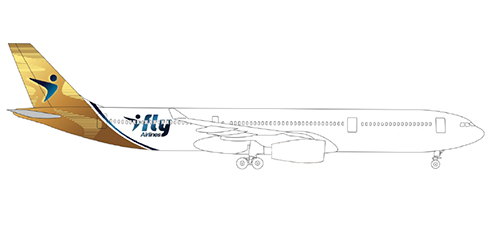 Airbus A330-200/300
LONG-HAUL AIRCRAFT

Engines: Pratt & Whitney or Rolls-Royce Trent
Cabin configuration (passengers): 387, 378, 370, 345, 341, 325, 311 seats
Maximum flight range: 10 800 km
Provision of air carriage services requires orchestrated efforts by each involved element. iFly Airline sets strict requirements to its employees and partners and provides thereby the highest quality services to end users.
Our passengers are encompassed with attention and friendliness, whether on ground or in flight.
One of the key lines of iFly Airline development is safety and reliability of its own fleet. Currently our fleet includes two aircrafts: Airbus A330-200/300 and Airbus A319-100 that proved themselves as optimal solutions for medium and long distances, with provision of comfortable staying of passengers on board during the flight.